Pediatrics for You was founded by Dr. Shakti K. Matta in Sept. 2007, in a very old building in Richland, WA. That building has since been demolished. We moved to our new state of the art pediatric office in Oct. 2011, in Kennewick, WA. The practice has grown with support from families, community and the professionals. Dr. Matta is assisted by Carrie Lamb, PA-C.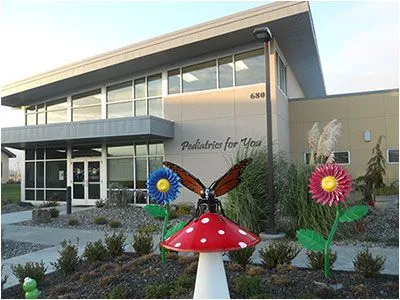 OUR VALUES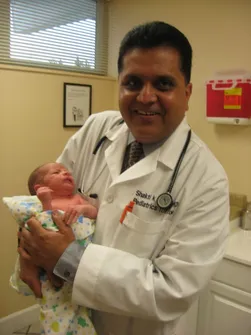 We strive to provide high quality care to children in close partnership with the family and community.
Our vision is to provide comprehensive care to your children in a timely manner, care which is appropriate and effective and is provided in a family friendly and personalized environment. We use shared decision making with families so that care is safe and affordable.
In doing so, we are guided by principles as simple as A, B, C…
A - Care is made Accessible and Affordable to the families
B - Care is provided by a Well-Behaved Team focused on Customer Service
C – Competent Care is provided in a Caring and Compassionate manner and Continuity of Care is maintained.
WE VALUE YOU
We value your time and commitment to our practice and sincerely thank you for allowing us to care for your children. We are constantly reviewing our processes and monitoring your wait time and total time spent at the clinic. Your feedback is very important to us so that the care provided is efficient, pleasant and personalized. You can provide your feedback in person or use our guestbook.
COMMUNITY PARTNERSHIPS AND MEDICAL TRAINING
We work very closely with local organizations to keep our community healthy. We work closely with local health department, school districts and day care organizations to keep your children healthy at all times.
We collaborate with local and regional school and colleges to train medical personnel and professionals. We offer training externships in pediatrics for various programs including medical assistant, nursing (BSN), nurse practitioner students and medical (DO) students. Our current affiliations include:
Medex Physician Assistant Program (University of Washington)
DO Medical students (Pacific University, Yakima, WA)
Nurse Practitioner Program (Intercollegiate College of Nursing, WSU College of Nursing)
BSN Nursing students (Washington State College of Nursing)
Medical Assistant Program (Charter College)
We like to keep ourselves involved in the community to be able to contribute to the community. We are proud sponsors of Tri Art for Giving, a signature event of the Arts Foundation of Mid Columbia.
In the past, we have sponsored The Nutcracker, an annual Mid-Columbia Ballet production, Relay for Life, local Down syndrome foundation and other community events. Our staff participates in mock interviews for local high school students for their career and business courses by providing them a real life experience for a job interview and serves on the Board of the Childrens' Reading Foundation as well as the Hindu Society of Eastern Washington.