We provide hospital care for newborns and older children at all Tri-city hospitals. We provide following services:
Care of normal newborns and premature newborns
Special care nursery or NICU care of low severity newborn problems (moderate to severe intensity newborns are taken care of by neonatologist)
Hospital care for older children
Emergency room care coordination with ER physicians
Hospital Affiliations
We are affiliated with following hospitals: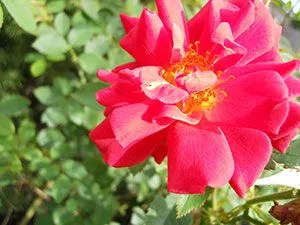 Kadlec Medical Center
888 Swift Boulevard
Richland WA 99352
(509)946.4611
Kennewick General Hospital
900 S. Auburn Street
Kennewick, WA 99336
(509)586.6111
Meet and Greet Visit for Expectant Mothers:
Choose a Pediatrician today!!
Choosing a Pediatrician for your new baby is an important decision and is best done well before the baby arrives. We invite all new parents to schedule a Meet and Greet Visit to help prepare for the new baby.
During these visits you can meet with Dr. Shakti Matta and other staff, tour our office and ask questions regarding hospital care, newborn care, immunizations, breast feeding, circumcision and follow ups.
Please browse our website before the visit. Contact us today to schedule a Meet and Greet visit. We look forward to meeting you soon.
When the New Baby arrives
Please let the hospital staff know that Dr. Shakti Matta is the pediatrician for the baby and we will see the baby in the hospital.
Before the baby is discharged from the hospital
We will advise you of the next follow up in the clinic and schedule a circumcision, if needed. Make sure to add your newborn to the insurance right away!
Newborn Resources
Text4baby
Text4Baby is a free text messaging service that sends 3 health messages to mothers each week from pregnancy until the baby is 12 months old. The messages focus on a variety of topics critical to mother and child health: immunizations, nutrition, oral health, safe sleep, and more.
You can sign up by texting BABY to 511411 (or BEBE for Spanish) or click the link below:

Healthychildren.org
Peer reviewed information from American Academy of Pediatrics
Baby's first test/Newborn Screening
Read more here.
Can Your Baby Hear? Your Baby's First Hearing test
Read more here.